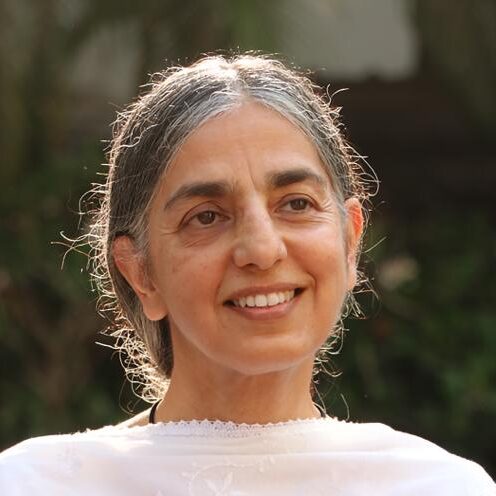 Krishna Didi
Executive Head of the Sadhu Vaswani Mission
Didi Krishna Kumari is Our illustrious spiritual leader and Executive Head of the Sadhu Vaswani Mission.
She is the epitome of love and compassion, forgiveness, and selfless service.
Cricklewood Broadway London NW2 6QD United Kingdom
Satsang with Didi Krishna
Sindhi Mandir, London is honoured to welcome Didi Krishna Kumari for a evening of Bhajans, Kirtans and a Sindhi Ruh Rihaan (Heart -to - heart talk ) with Didi. The event will be followed by Langar Prasad.
Krishna Didi at Bridge Builders Uk
Krishna Didi at Bridge Builders Uk
Krishna didi candid talk program with young generation
St. James Court 54 Buckingham gate London SW1E6AF
Discover your inner strength
We humbly welcome and invite you at the satsang with krishna didi.
25 Cricklewood Lane, London NW2 1HP
Satsang
Krishna Didi London visit